Samples of Our Visual Services that Can Enhance Your Web Presence
About Prolicity
Prolicity serves small to medium sized businesses through modern web design and all the little things that go along with it. We believe the best websites almost always have great images, well written content, & easy navigation.
It helps to incorporate web videos, testimonials, and a few other elements to make it all come together. That's how we can help.
Our clients don't have to hunt down and work with 5 different vendors to create a good online marketing strategy. We offer quality assistance with any or all of the following services:
Website Design
Video Production
Photography
Content Writing
Facebook Ads
Content Marketing
Email Marketing
SEO (Search Engine Optimization)
Branding
One vendor.
Integrated marketing solutions.
Ultimately making you one happy client.
Integrated Marketing Solutions for 2017-18
Digital marketing & traditional marketing aren't so different.
You find a real need & figure out the best solution. Then you just have to Create it, Deliver it, and COMMUNICATE all this to the right people, wherever they are.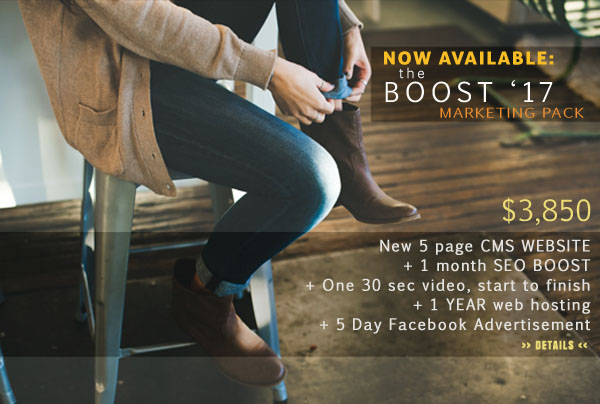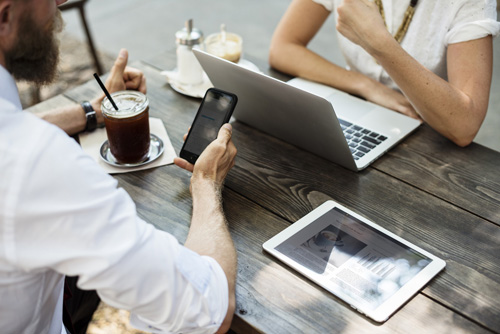 Our Philosophy of Service
A website should be a true reflection of it's owner. From general layout to color scheme to writing style, every decision makes the site more powerful & complete when it factors in the owner…and the clients. You've got something in mind…let's explore it!  …MORE WEB DESIGN
Some of your target audience are readers. But MANY are more visually inclined & would prefer to watch rather than read. Consider sitting down with a marketing minded video producer who will creatively tell your story to your prospects or customers. …MORE VIDEO PRODUCTION
All the other stuff….Content writing. Brand strategy. Market research. Business portraits. Product photography. The list of peripheral services goes on & on, but you get the idea. Maybe you can do these things yourself, but who has the time? …MORE DIGITAL MARKETING SERVICES
"I actually made our first website myself, but it just didn't look as good as I wanted it to. And then I couldn't really find a web company that actually listened to what I was saying about our marketing message, my personal input on how the site should come across to the visitor, and so on.
But the Prolicity rep totally got it right and had something good for me to look at in less than a week. I couldn't believe it. Will gladly refer other business owners."
Chris
Us: Thanks…It's all about collaboration, amigo!
"Thanks so much for the website and help getting it ranking better. I get visibility in Melbourne and now I've branched out to NSW and get inquiries here too, in large part due to the SEO. Keep up the good work, mate!"
Reece
Our reply: No problem, Reece! Glad to be of service.
"If you have more money than brains, you should focus on outbound marketing. If you have more brains than money, you should focus on inbound marketing." — Guy Kawasaki
Things distracting you from making quick business decisions.
If you'd like to get started, feel free to get in touch with a Prolicity representative today.
From within Australia: 0403 808 700